The introduction to the hotel at the Mantera Seaview Residence mixed-use complex begins with the lobby bar and Great Room. The first impression is the strongest, so there are no random accessories in the interior. there is a touch of exotic charm in the noble design character.
The color assortment is worthy of a gourmet - here prevail cinnamon cappuccino, caramel and a bit of chocolate. Asparagus inclusions remind of the proximity of the sea, and exquisite arches recreate the decoration of a Romanesque patrician villa.
The jewel in the room is the majestic bar under the impressive frieze. the shelves go high up, displaying a selection of collectible drinks. behind the long counter there is enough space even for a large company.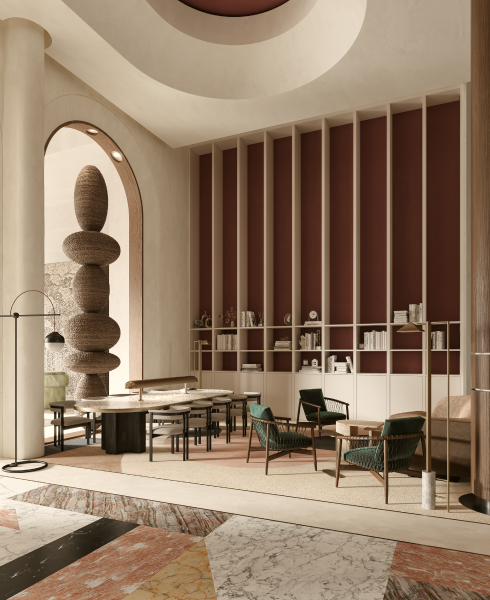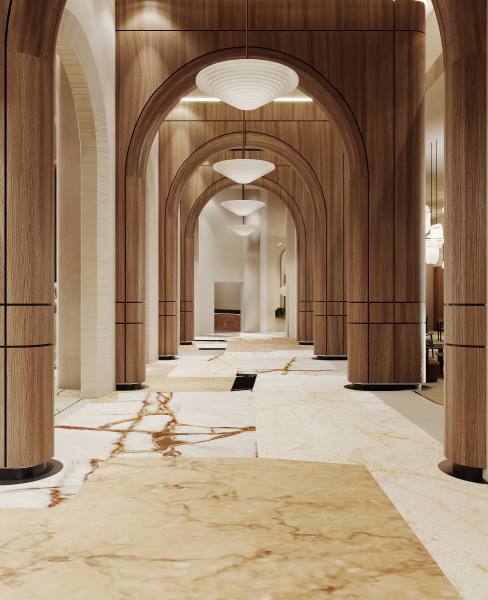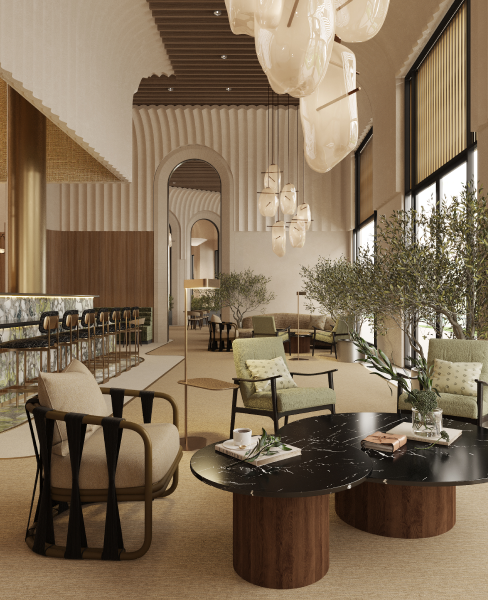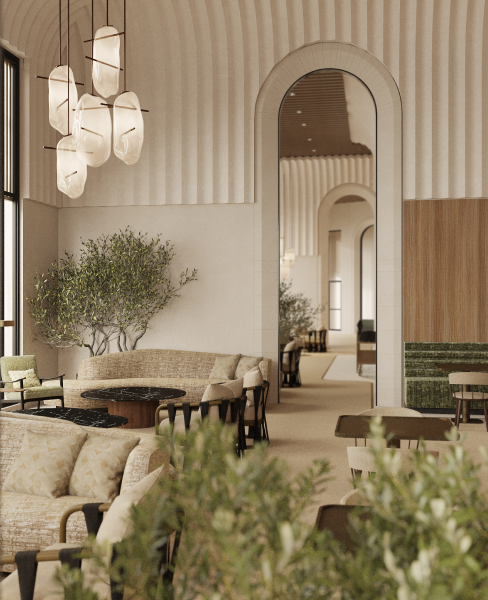 The Great Room combines several purposes at once. Private reading or a friendly conversation with a glass of wine, a business meeting or a light family get-together look organic and natural in its interior. Tranquil furniture with a light colonial flavor, natural wood paneling and elegant textiles create an atmosphere of home comfort.
The sense of tranquility is heightened by the tactful warm light, and contemporary art objects endow the space with a subtle aesthetic. Time in the Great Room flies unnoticed, contacts are made on their own, and those who are going on the road are sure to return.