Before checking into the hotel at the multifunctional residential complex MANTERA Seaview residence guests are greeted in the lobby and Great Room. They say the first impression is the best impression, which is why the interior of the rooms is so meticulously designed.
The noble-looking Great Room has a touch of exotic charm to it. The lushness of cinnamon cappuccino, caramel and a tinge of chocolate make it a gourmet's delight; while notes of asparagus remind guests of the sea rolling its waves outside and the elegant arches echo a Roman patrician villa.
A magnificent bar beneath an imposing frieze is the crown jewel of the Great Room. Its tall shelves are lined with an exquisite collection of rare liquors. There is ample room even for a big company to sit comfortably at the long bar counter.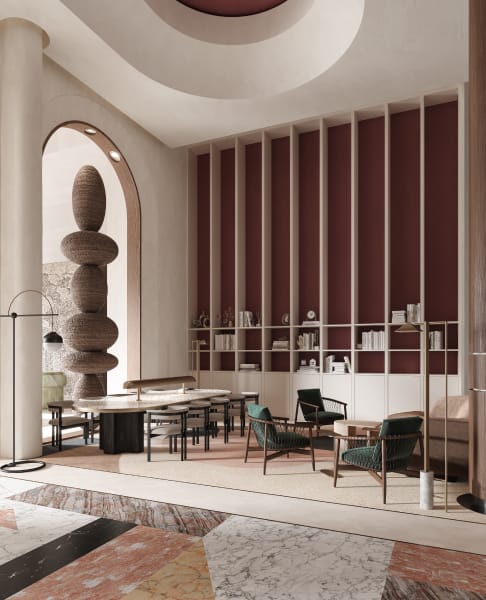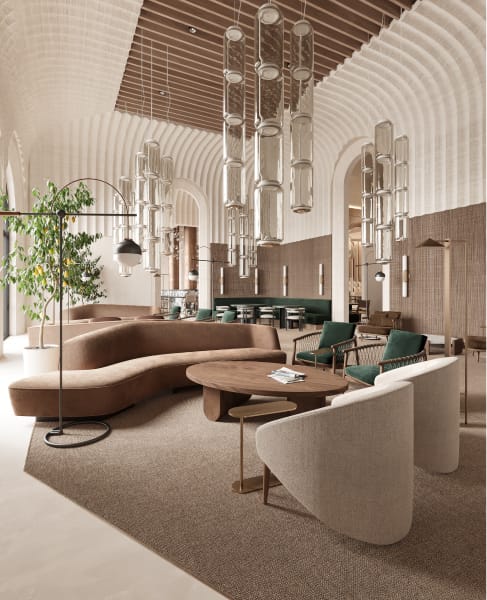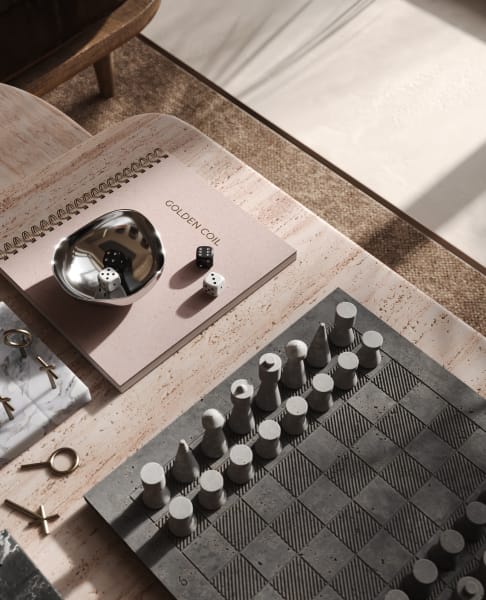 The Great Room serves several purposes. Its interior is ideal for any leisurely activity, be it solitary reading or a friendly conversation over a glass of wine, a business meeting or a family gathering. Subdued furniture with a subtle colonial flavor, wood panels and elegant textiles work together to create a homey atmosphere.
The ambiance of calm and quiet is further enhanced by delicate warm light, while contemporary art objects subtly glamorize the interior. In the Great Room, you will almost certainly forget about time; here, you will strike up conversations and friendships without effort; and those who are about to leave will surely come back.